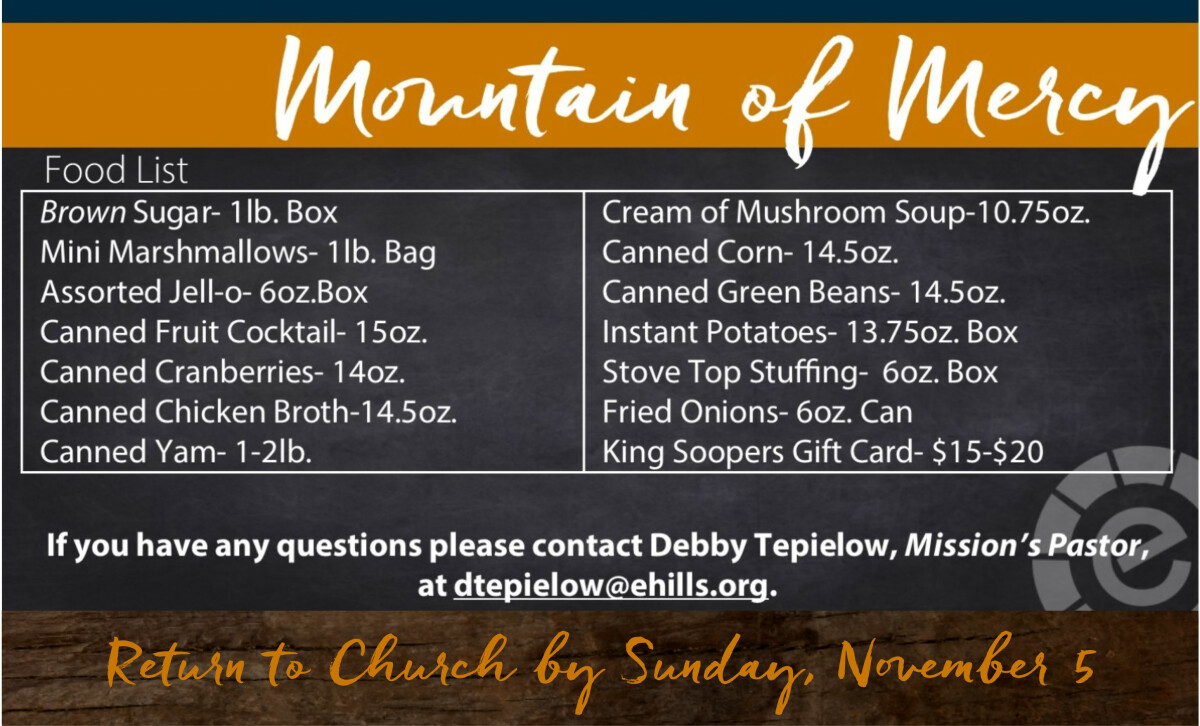 Saturday, November 11, 2017, 8:30 AM - 12:00 PM
Last year at Mountain of Mercy, we packed and delivered Thanksgiving dinner to 600+ families in need. This year our goal is to pack over 1000+ meals.
Join us Saturday, November 11 at 8:30am for this year's event.
Want to help?
1. Use the food list to purchase items and bring them in by Sunday, November 5.
2. If you have a truck, trailer or are able to help with the delivering of the meals, please contact Debby Tepielow, Missions Pastor, at .