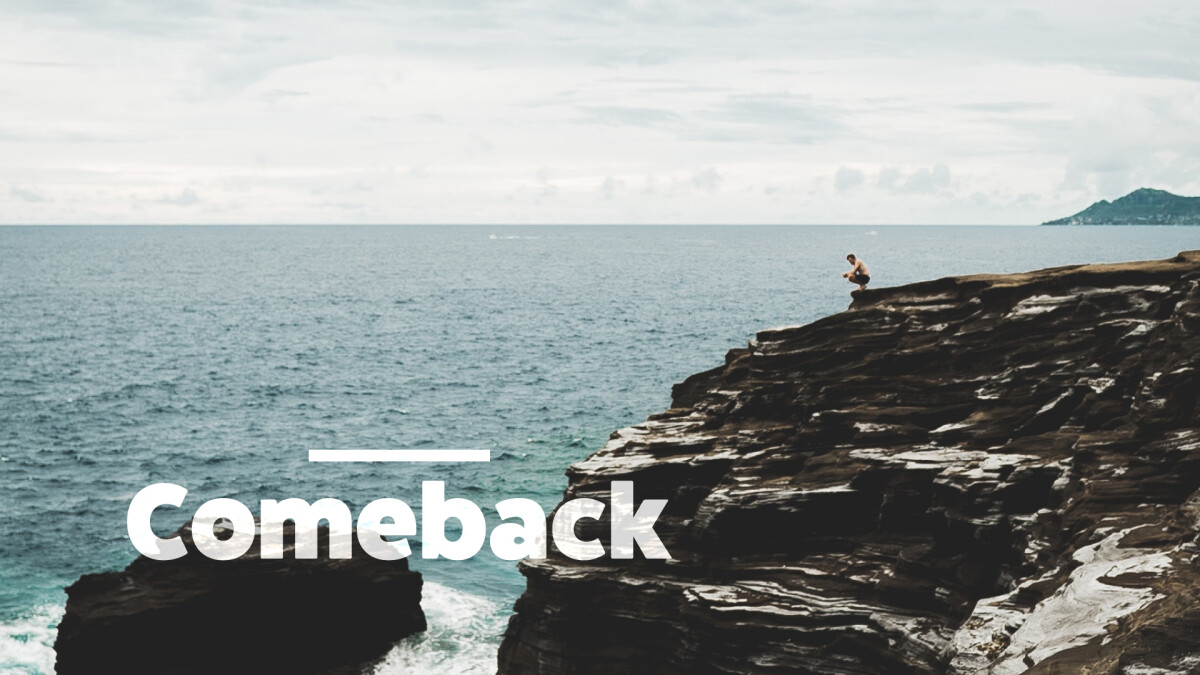 Saturday, October 27, 2018 - Sunday, November 18, 2018
You are invited to our new series
C O M E B A C K
October 27-November 18!
"It's not whether you get knocked down, it's whether you get back up." If you're in a situation or a season where things seem to be falling apart or you're just waiting for the tide to turn, God hasn't forgotten you. Join us for Comeback as we discover the truth and hope of God's love and presence in our lives (even when it doesn't feel like it) through someone who lived it firsthand.