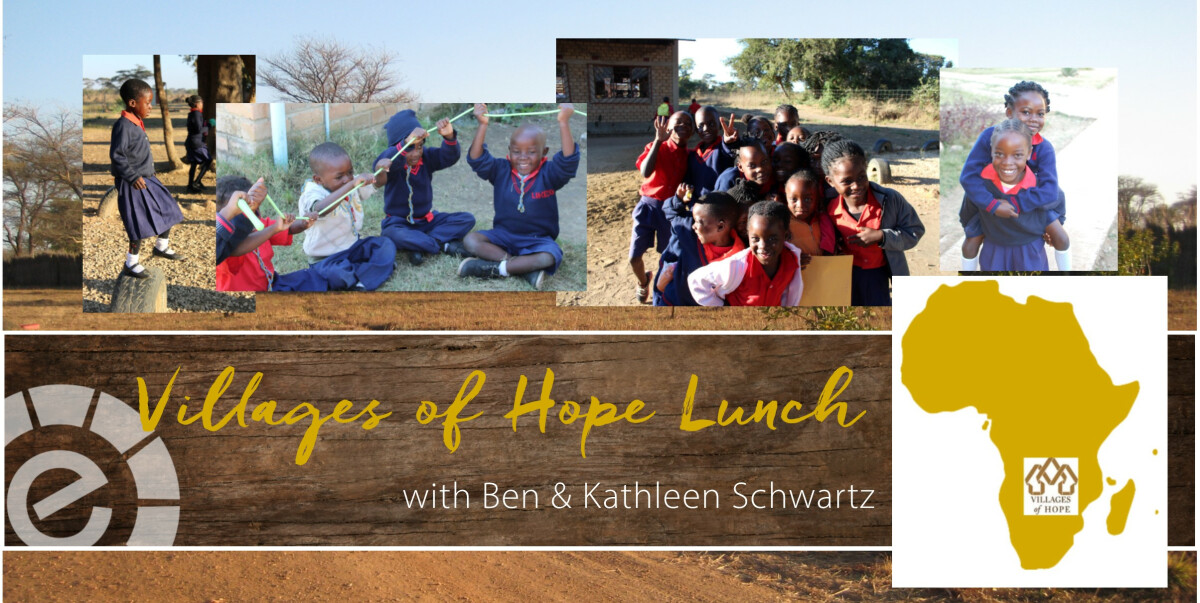 Sunday, October 28, 2018, 12:30 PM - 2:00 PM
Villages of Hope is one of our Ministry Partners in Zambia, Africa. They have rescued and now care for over 90 orphaned and vulnerable children. We have partnered with the Villages Of Hope since 2010 when they had 44 children to support, and today the Villages of Hope houses nearly 100 children and has a school that serves over 600 children. Benedict and Kathleen Schwartz, founders and directors of Villages of Hope are visiting Denver and will be spending time at Eastern Hills. Please join us for lunch to hear the latest news and future plans for the Village. They will be at all services that weekend and you can join us to hear more of what is happening at the Village and how God is working in that part of the world.
Please contact Debby Tepielow at for more info and if you would like to attend lunch.