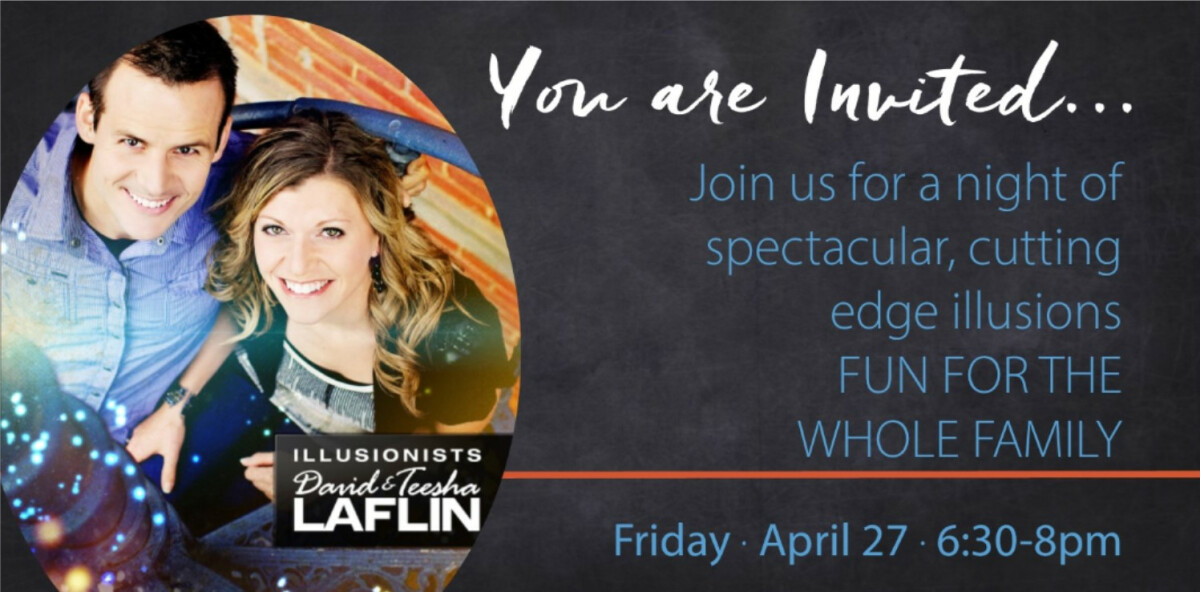 Friday, April 27, 2018, 6:30 PM - 8:00 PM
Join us for a night of unbelievable illusions- a great opportunity to invite friends and family to be a part of a night they won't soon forget!
Cost: FREE
---
About David and Teesha Laflin Illusionists:
David and Teesha Laflin offer a one of a kind Christian event that is jam packed with dazzling special effects and breath-taking illusions insuring the audience a wave of emotions not soon to be forgotten. From David's subtle comedy to Teesha's charm, they are sure to capture the audience's hearts as they share the gospel in a unique and innovative way creating an inspirational evening.
For more info, visit davidandteesha.com