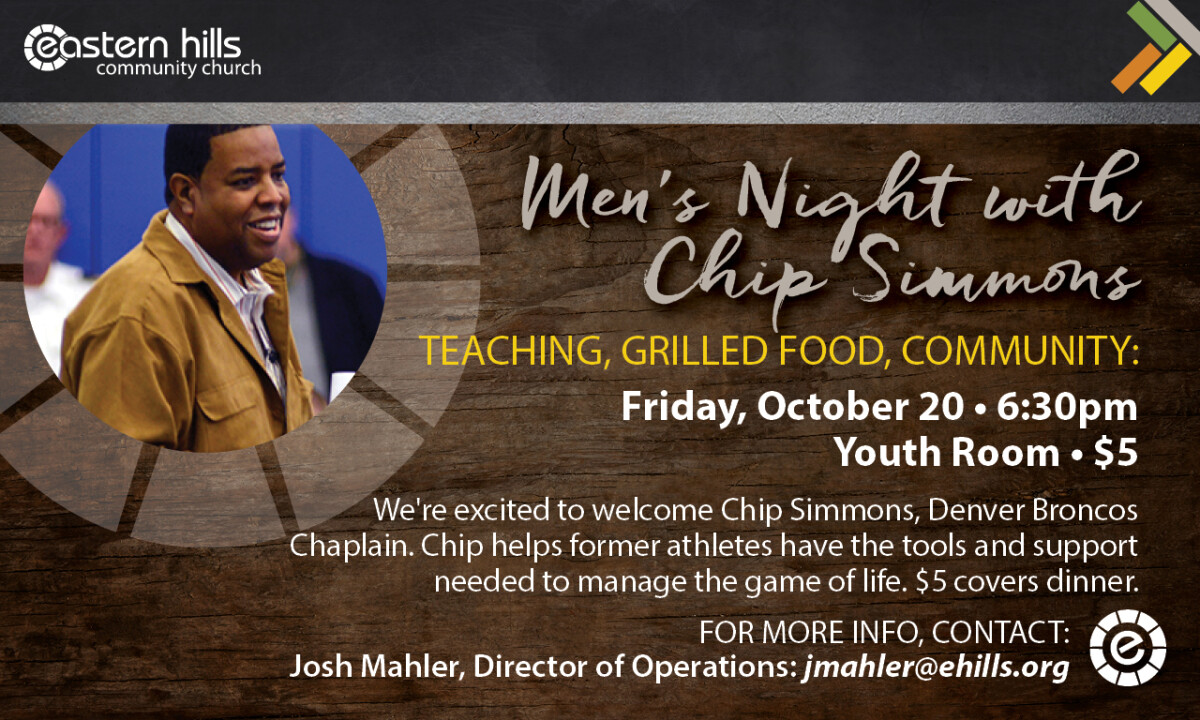 Friday, October 20, 2017, 6:30 PM - 9:00 PM
We are excited to welcome Chip Simmons, former Denver Bronco Chaplain. Chip has worked with many NBA and NFL teams and helps former athletes have the tools and support needed to manage the game of life beyond the playing field. Join us for a night of teaching, grilled food, and hanging out.
For more info, contact Josh Mahler, Director of Operations at .