We would like to keep our community informed about our Lead Pastor transition.
As our Transitional Leadership Team has more information about the search process, we will communicate it to you.
---
Search Committee:
The Elders and Leadership team have selected the team of people who will serve on our Search Committee.

The Search Committee will work with Agora Search Firm to find our next Lead Pastor. Would you take some time to pray for this group and commit to pray for them in the months to come?

Lead Pastor Search Committee
Jonathan Zuccarelli | Co-Chair
Carrie Johnson | Co-Chair
Jordan Janz | Elder
Dave Henderson | Elder
Elsie Powell
Kathy Woodliff
Jeremy Lampkin

Meet Our Search Committee
If you have any questions, you can direct them to .
---
Recent Updates:
March 17, 2023
We are excited to share that our Lead Pastor Search with Agora Seach Group is live. Agora has already been taking in applications and has seen good interest in the position and Eastern Hills. They will be continuing to work with our Search Committee in this process to help us find our next Lead Pastor. Would you take some time today to pray? Pray for the Agora Search Group, our Search Committee, and the potential candidates. If you have any questions, you can direct them to .
Previous Updates: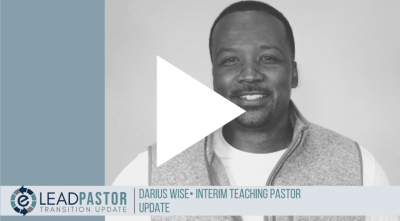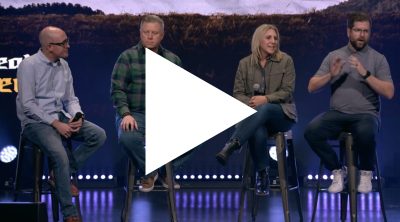 ---
Search Process:
We will be partnering with Agora Search Group. Their unique and personal investment into the process set them apart, and we are confident that they are best suited to help us in this season. We will be working with them to select a search committee. The search committee will report and make recommendations to the Elders.

---
FAQ:
Will Eastern Hills go in a different direction?
As we think back on the last 40 years that Eastern Hills has been a church, and have conversations with families that have been here from the start, Eastern Hills has always had a focus on the community outside of the church. The Elders and Staff don't see any of that changing – both in a transitional period and after a new Lead Pastor is hired. Our partnership with North Point Community Church and the Irresistible Church Network will continue – things like inviting and expecting new-comers and impacting our communities will be hallmarks. The Elders are committed to this year's theme of being Resilient Kingdom Citizens.
How will the next Lead Pastor be chosen? Will we get to hear them teach before a decision is made?
We will engage in a broad search with a third-party search firm. We will be partnering with Agora Search Group for this nationwide search.
Our Search Committee which is made up of various constituencies including Church leadership and our congregation will work with the Search Firm in the process of reviewing potential candidates.
Before a decision is made, the candidate will be at Eastern Hills in-person for interviews and to provide a chance for us to hear him teach. That visit will factor into the overall decision for both the candidate and Eastern Hills.
Ultimately, the hiring decision is the responsibility of the Elder Board.
How long will the search process take?
The search firm has given guidance that a process like this could take 9-12months.
What will we do between now and our next Lead Pastor?
Our leadership team has asked Kendal Hommes, Reach Out Pastor, to step into a more regular teaching role. Kendal will be up 2-3 times a month and then we'll fill in with some other familiar faces from the staff and have a periodic guest speaker from time to time.
---
For any additional information, email