Next Baptism Dates:
Our Baptisms are coming up on Sunday, August 13, 2023.
WHAT IS BAPTISM?
We often refer to baptism as "an outward expression of an inward change." By being immersed underwater and coming back up again, we symbolically identify with the death and resurrection of Jesus. The act of being baptized is something that followers of Jesus have done for thousands of years as a way of saying, "I'm with Jesus!"
WHAT ABOUT KIDS & STUDENTS?
Kids and students can be baptized, too. We do ask that any kids under the age of 18 have a parent or guardian with them to give permission for them to be baptized.
The main requirement is a heart that wants to know and follow Jesus! If you've got that, we would love for you to be baptized.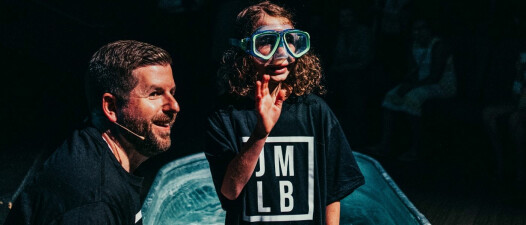 WHAT IF I WAS BAPTIZED AS AN INFANT?
Some people were baptized as an infant because of the faith tradition of their parents. Great! This page is all about what we call "believer's baptism," which is an expression of someone's personal decision to follow Jesus. If you'd like to be baptized again, there's nothing wrong with that at all! We'd love to have you be a part of our next baptism service.
HOW DID BAPTISM GET STARTED?
Baptism has been around in many different forms for thousands of years. The main reason it has been a significant part of the Christian faith is that Jesus commanded his original disciples to do it! In Matthew 28:18-20, Matthew, one of Jesus' closest friends and followers tells us this:
And Jesus came and said to them, "All authority in heaven and on earth has been given to me. Go therefore and make disciples of all nations, baptizing them in the name of the Father and of the Son and of the Holy Spirit, teaching them to observe all that I have commanded you. And behold, I am with you always, to the end of the age."
WHY SHOULD I BE BAPTIZED?
If you've made the decision that you want to follow Jesus, we would encourage you to be baptized. It can serve as a powerful, tangible reminder of the commitment you've made to follow Jesus. Many people find it to be a life-changing experience that they remember for the rest of their lives.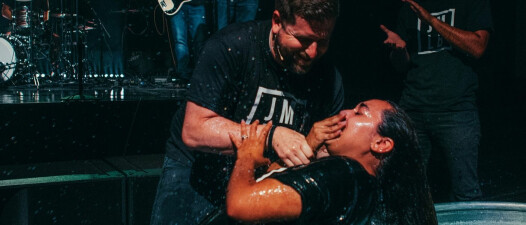 WHAT DO I NEED TO DO TO BE BAPTIZED AT EASTERN HILLS?
All you need to do is be at one of the weekend baptism services that happen throughout the year. At a certain point in the service, the pastor will invite anyone who wants to be baptized to go to a certain area in the back of the room.
You'll have a conversation with one of our team, letting them know why you want to be baptized. If you'd like to bring clothes to wear or change into, that's great! We'll also have shorts and t-shirts you can wear, as well as towels to help dry off.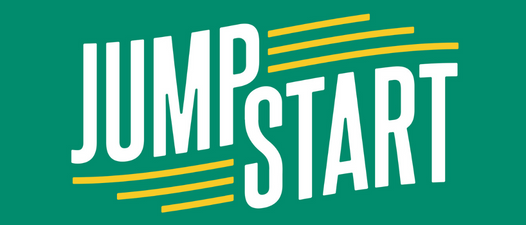 JUMP START
Jump Start is a 30-minute conversation with parents and kids (K-5th) to learn what it means to have a personal relationship with Jesus. It is designed to help parents jump-start a conversation about faith and baptism with their kids.