PARTNER WITH FAMILIES
Inviting each student to engage with caring adults regularly.
Attend Main Service with Families
Our main services are a great environment for High School students to connect with one another and adults who care about their growing faith. Attend with your family or find a few students to sit with as we grow together.
GROW DEEP
Encouraging students to serve in their giftings.
Serve Somewhere
We believe students are needed in the church and we live that out by inviting them to serve nearly anywhere on campus at Eastern Hills. For more info on how to get plugged in or to start the conversation about where your gifts might fit, contact Kelsey.
Lab
Thursdays this fall. We hope to equip students to take ownership in their own faith and give them tools to serve others. We will gather for a few weeks at a time to explore useful topics together.

REACH OUT
Joining Young Life in introducing students to Jesus.
Young Life Clubs
Mondays • During the School Year • Local Homes and Restaurants
Our high school group partners with Young Life! Hear about Jesus with your friends and have a great time doing it! Follow High School social media accounts (see below) for weekly locations!
Young Life Clubs Kick-Off
Monday, September 16 • 7:27pm • Eastern Hills
Young Life Snow Camp
Friday–Sunday, December 6–8

A great weekend of building community while hearing about the Gospel in a fun and adventurous way. Sign-ups will begin in September!
---
Find Us! For our most up-to-date ministry information for senior high students, find us on facebook at www.facebook.com/ehillshighschool, on Instagram @ehillshighschool, on Twitter @ ehillshs, on Snapchat at @ehillshs or come see us in the Youth Room! We started using Remind, which is a text reminder system! To receive Remind texts about high school events, text @ehillshs to 81010.
Sign up for our bi-monthly newsletter HERE.
Questions about high school ministry? contact Kelsey Branderhorst, High School Pastor at .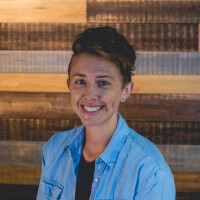 Kelsey Branderhorst
High School Pastor
E-Mail: