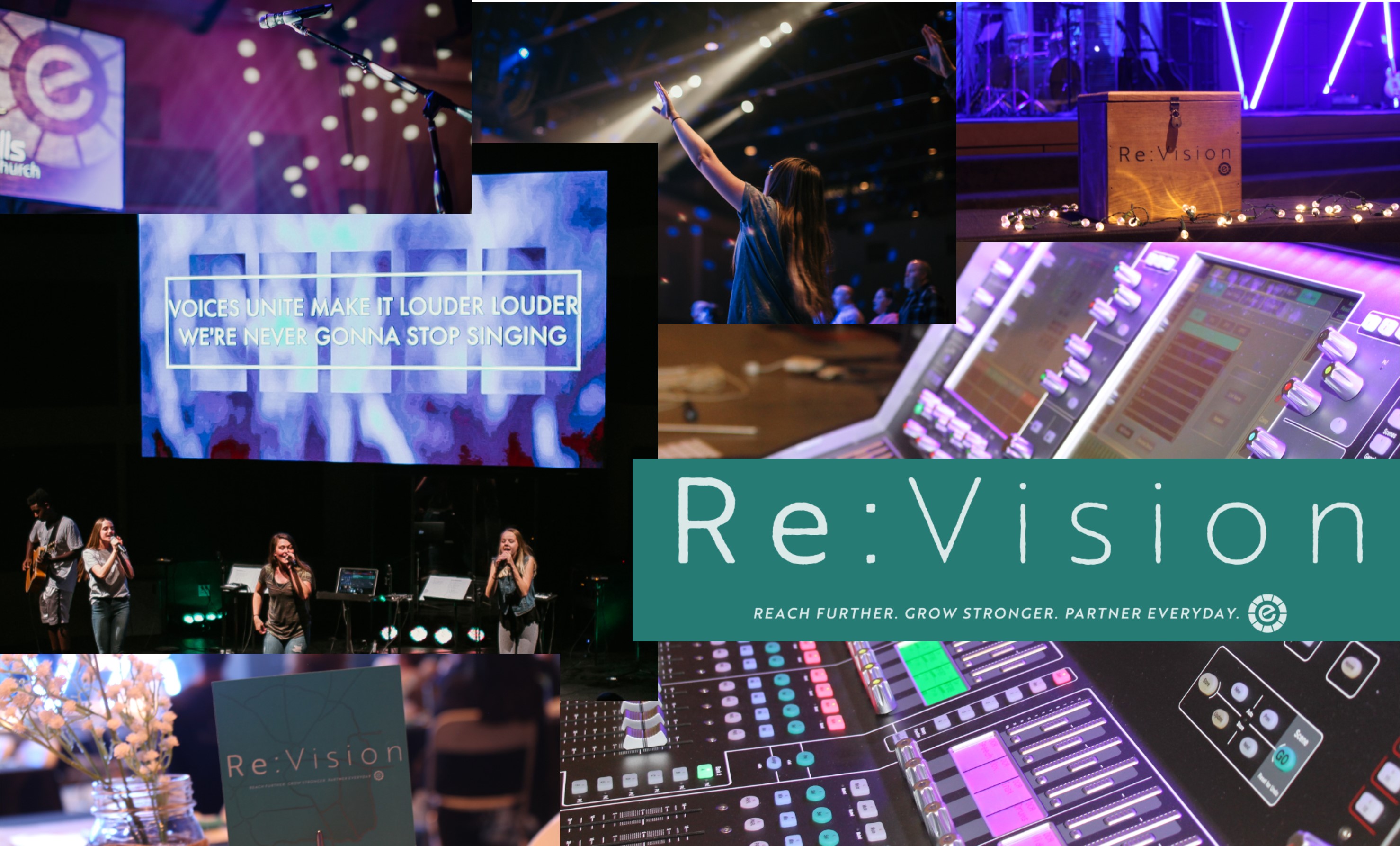 It's Not Over But It's Already Started
Can you believe it?
It's been a year since hundreds of Eastern Hills families made commitments to Re:Vision and gave an initial offering to get projects started quickly.
In the past year, we've completed the following projects.
Audio system in the auditorium

Audio and video systems in the youth room

Audio and video systems in Lacuna Cafe and the lobby

Cameras and video system for online streaming

House lighting in the auditorium
Right now, we're ordering the equipment to be installed in the early elementary large group space during the week of October 14!
All of these things have only been made possible by the amazing generosity of people like you. Thank you for your consistent, over-the-top generosity that is making significant, necessary improvements to these spaces.
You have gone above and beyond in your commitment to what God is doing at Eastern Hills, we're not only fixing broken equipment, we're improving spaces and helping to create unforgettable experiences to help people. Just last week we had someone send an Uber to a friends house because she 'needed' to be here, that's the kind of church YOU are!
Take a look at the attached document to be reminded of what Re:Vision is all about … and to get the latest information on what's coming up next. We've been able to reduce our expected costs while still maintaining a high quality experience for one of the final pieces of the auditorium upgrades.
The apostle Paul said something to the Philippians that perfectly describes how I feel about you all.
"I thank my God in all my remembrance of you, always in every prayer of mine for you all making my prayer with joy, because of your partnership in the gospel from the first day until now." Philippians 1:3-5
Amen.