As we continue a preteen's journey we engage in the Bible each week, grow by connecting to God and others and tell about God and His love.
PReteen (GRADES 4-5)
Challenging our preteens to advance their own faith and relationship with God.
Join us each weekend for a time of games, worship and learning about Jesus.
All of our programs for your kids, have been moved online for the foreseeable future.
AWANA
Awana is a special program to encourage kids and families to grow in their faith.
Out of an abundance of caution and due to the stay at home order, Awana Clubs have been moved online for current participants and our building will be closed for the foreseeable future.
---
Awana engages fourth and fifth-graders by answering their questions about God and the Bible, guiding them through this pivotal life stage to grow in Christ's grace.
---
Fall
Registr
ation is currently paused due to the current COVID-19 outbreak. As a church we are doing everything we can to slow the spread of the virus. We will update you as soon as we have more information.
---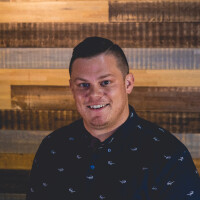 Johnny Kluever
Elementary/Preteen Pastor
E-Mail: