Women at Eastern Hills offers a community to care for, equip, & encourage you in your faith. No matter where you are, we have groups, classes, and special events for you. All of our groups and classes have been moved online for the foreseeable future.
We don't have any special events online right now, but to stay updated with online events, check out our Online Community.
---
WOMEN'S SUMMER SESSION:
This summer, we're going to gather together to focus completely and entirely on the person of Jesus. That is it. This is our hope and we need hope, especially in this season!

Summer Session at Eastern Hills will offer two 5-week track options for you to follow - all on Wednesdays - all ONLINE - you pick mornings at 10am or evenings at 7pm - starting July 1.
If you have any additional questions, contact Liz Pheteplace, Community Pastor at
---
WOMEN'S CLASSES:
Are you looking for a place to connect with other women and learn to study God's word? This spring all of our Women's Classes will be studying the book of Galatians & Ephesians. Our classes are open to all women, whether you are new to studying the Bible or have been a longtime student. We have several options for you to choose from, so pick the one that best works with your schedule and join us online as we grow deeper in our faith in community with one another.
---
MOPS@EHILLS:
MOPS is Mothers of Preschoolers (kids age newborn–kindergarten) and is a grassroots movement that believes all moms are world-influencers. We connect moms all over the world to a community of women (in their own neighborhoods) who meet together to laugh, cry, and embrace the journey of motherhood.
MOPS has shifted to online for the remainder of the year. We have a private Facebook Group for our MOPS members where the leaders will be providing online content. *MOPS members - you already have access to those pages.*
If you would like to join MOPS in the next few weeks, please email our MOPS Leadership Team at .
---
Contact Liz Pheteplace, Community Pastor, at for more information.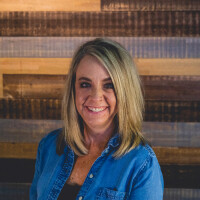 Liz Pheteplace
Community Pastor
E-Mail: