No matter where you are, we have groups, classes, and special events for you.
---
WOMEN'S BIBLE STUDIES:
*Starting in January 2021*
This Winter/Spring, our Women's Bible Studies will study the books of Philippians and Colossians. We've got several options for you to choose from, so find the one that best works with your schedule.
MOMS AT EHILLS:
An inviting place for moms from all walks of life with kids ages birth - Middle School to build community with one another, fostering a safe environment for moms to explore how Jesus Makes Life Better.
---
EXCITING NEWS!
We're excited to announce that we have a new Women's Director, Tami Burchett!
We couldn't be more excited for Tami to step into this role and see how God uses her heart and passion as she serves Women at Eastern Hills.
---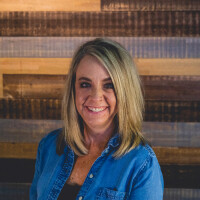 Liz Pheteplace
Community Pastor
E-Mail: