Women at Eastern Hills offers a community to care for, equip, & encourage you in your faith. No matter where you are, we have groups, classes, and special events for you. All of our groups and classes have been moved online for the foreseeable future.
We don't have any special events online right now, but to stay updated with online events, check out our Online Community.
---
CIRCLE UP GROUPS:
Have you ever thought about joining a Community Group, but weren't quite sure what to expect? Join a Circle Up Group to experience what it feels like to be in community! During this 4-week study, you'll learn how being connected relationally will help you grow spiritually. And you'll talk about the surprisingly simple things you can do to make sure your group experience is a great one.
---
WOMEN'S CLASSES:
Are you looking for a place to connect with other women and learn to study God's word? This spring all of our Women's Classes will be studying the book of Galatians & Ephesians. Our classes are open to all women, whether you are new to studying the Bible or have been a longtime student. We have several options for you to choose from, so pick the one that best works with your schedule and join us online as we grow deeper in our faith in community with one another.
---
MOMS AT EHILLS:
moms at ehills creates an inviting place for moms from all walks of life with kids ages birth - Middle School to build community with one another, fostering a safe environment for moms to explore how Jesus Makes Life Better.
If you would like to join moms in the next few weeks, please email our moms Leadership Team at .
---
Contact Liz Pheteplace, Community Pastor, at for more information.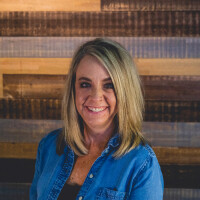 Liz Pheteplace
Community Pastor
E-Mail: