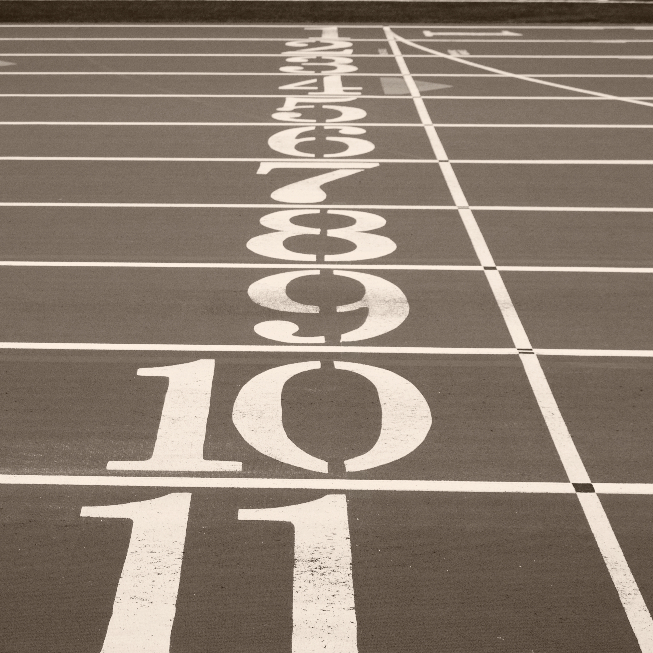 Starting Line
Merry Christmas! I hope that this season has been marked with all the things we have talked about and prepared for this year of hope, peace, joy, and love. I hope that you got to give and receive some amazing gifts that remind you of how loved and blessed you are by others. And, more than anything, I hope that Christmas serves as the start to something so incredibly special in your life.
That first Christmas two-thousand years ago must have been quite the whirlwind for Mary and Joseph as they waited out the night and welcomed the warmth of the sun on that little manger the next day. We don't get a lot of detail about where things go from there, like what was their checkout time from the stables?! Obviously, they had to get the work done for the census that brought them to Bethlehem in the first place but then life with a newborn had to become their norm.
I'm certain of one thing though; for Mary and Joseph Christmas was far more about what was starting in their life with this newborn Jesus than what was finishing behind them. I think sometimes around holidays like this we flip that and it can make us miss the potential of what's next in our lives.
I don't know if you've ever run in life before but even if you haven't you've watched the way runners in big events crouch down in their starters stance at the beginning of the race. No matter how they look when they finish or what place them come in, they always get in that same pose to start. Contrast that with the way many runners finish a race in sheer exhaustion just trying to fall across the finish line. Christmas is not the finish line in our faith, it's the starting blocks.
What does today need to look like to be something that's starting in you, your family and your friends, rather than something you're just trying to stumble across the finish line of exhaustion with? What are the expectations you are trying to live up to today that might create unnecessary stress and distract from this greater goal?
In a famous passage from the book of Hebrews 12, we are given this perspective, "Therefore, since we are surrounded by so great a cloud of witnesses, let us also lay aside every weight, and sin which clings so closely, and let us run with endurance the race that is set before us, looking to Jesus, the founder and perfecter of our faith, who for the joy that was set before him endured the cross, despising the shame, and is seated at the right hand of the throne of God." Let those around you today encourage you to see the longer race in front of us and the pace of faith that comes with it.
Jesus came to start something and my prayer for you this Christmas is that you will remember the hope that Christmas didn't finish but the hope that He came to the author in you.