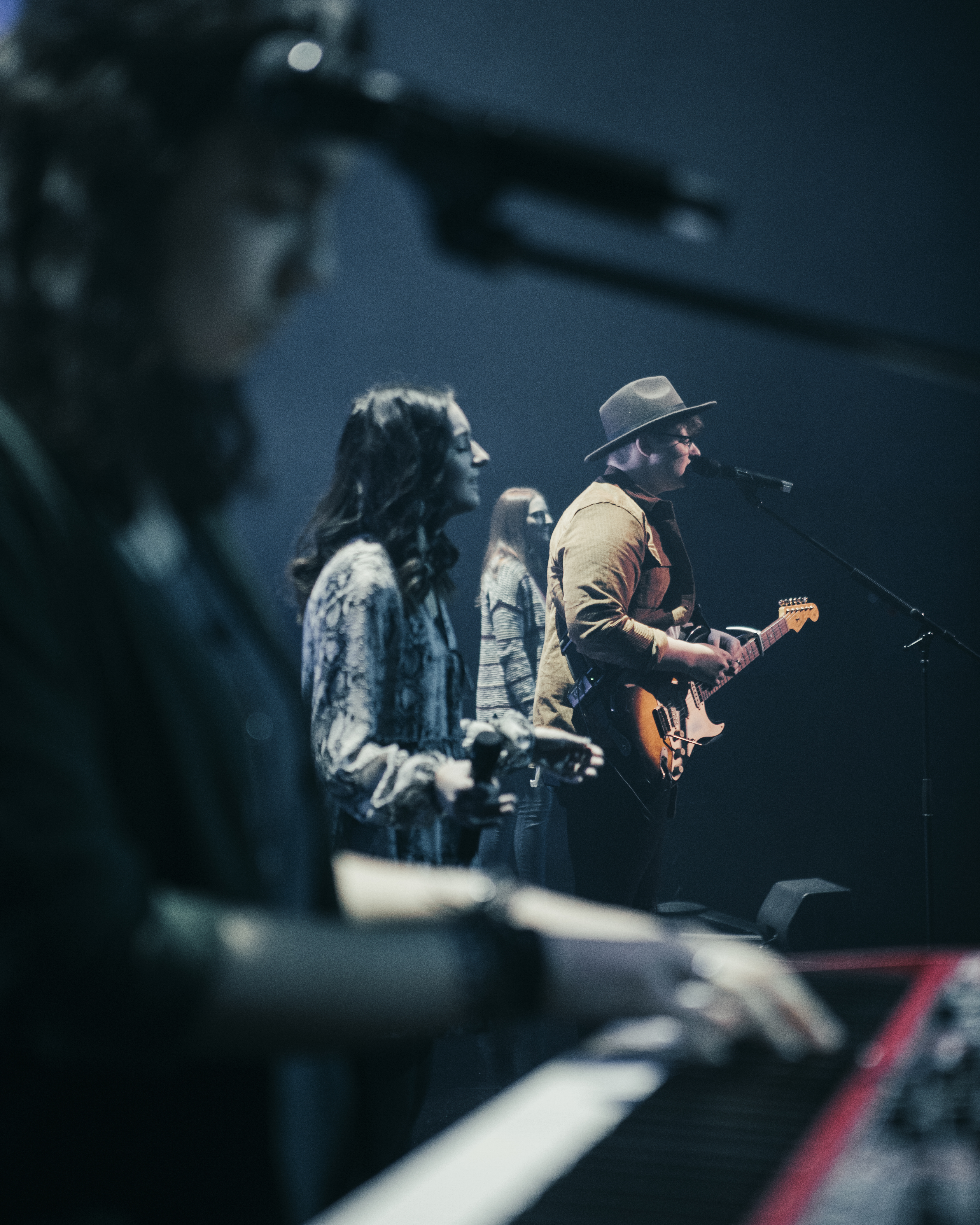 More Than Music
"I have been crucified with Christ and I no longer live, but Christ lives in me. The life I now live in the body, I live by faith in the Son of God, who loved me and gave himself for me." - Galatians 2:20
I sit here writing this right now with memories flooding through my head. Memories of joy and peace in worship. Feeling the holy spirit lift the chains that I came in shackled with, but also memories of weakness, uncertainty, and fear. When worship was the only thing I could bring myself to do as a way to fight my battles.

Throughout the last few years, worship has been the only real constant weapon I've had against the enemy. Anxiety attacks, financial stress, sickness, depression. It was with worship that gave me strength to stand up and say "MY GOD IS BIGGER THAN YOU." Things might not have gotten easier right then and there, but the release of gripping onto that fear, the peace with knowing that I have a loving father that I can run to no matter what is what kept me going.

So I think a lot of us struggle with not knowing how to worship. Yeah, we come to church on Sunday and stand to sing 2-3 songs in the beginning and then one at the end, but what does it mean to truly get into worship time with the lord? To truly start fighting your battles, engaging with the holy spirit, surrendering everything to his feet and saying "God, I can't do this on my own, I need you with me in the fire, I need you by my side." Worship is not just songs on the weekend. While a corporate communal time and agreement in worship is important, daily rhythms and reminders in worship are what we are called to have. Whether this is listening to worship music and reflecting on what God is doing in your life, having a bible study time be a requirement in your day, going through your day with the heart posture of glorifying God in every conversation, encounter, situation. This is all worship. Ways of putting our own selfish desires to the side and asking God what he wants, leaning on his guidance in situations of uncertainty.

Worship is a gift. A chance to breath in God's truth and breath out our response to it. It can be such a catalyst for amazing breakthroughs in our lives.