All of our groups and classes have been moved online for the foreseeable future. We don't have any special events online right now, but to stay updated with online events, check out our Online Community.
---
Men's Ministry is about giving guys opportunities to reach out and go deep in community. The programs and events below are designed to give varying times and tastes of those opportunities.
There are groups available throughout the week, for information, send an email to Ben Ramsey, Care Pastor/Men's Ministry, .
---
HARBOR MEN
Harbor Men's Group • Fridays • 6:30–7:30am
Come be a part of a multi-generational community of men—men you will learn from, grow with, and move together with towards becoming the men we want to be.
---
For more info, please contact Ben Ramsey, Care Pastor/Men's Ministry at .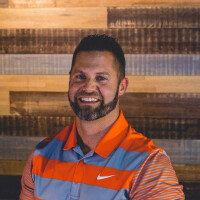 Ben Ramsey
Care Pastor
E-Mail: