Groups are an essential way to connect with God and in community.
---
CIRCLE UP GROUPS
Have you ever thought about joining a Community Group, but weren't quite sure what to expect? Join a Circle Up Group to experience what it feels like to be in community! During this 4-week study, you'll learn how being connected relationally will help you grow spiritually. And you'll talk about the surprisingly simple things you can do to make sure your group experience is a great one.
SHORT TERM ONLINE GROUP
Join a group! These groups are meant to connect adults online as we continue to build community in the midst of the current COVID-19 crisis. We have groups for men and women, book groups, parent groups, employment groups and more!
Click the button below for more information and to get connected!
REGISTER HERE
COMMUNITY GROUPS
These small groups of people - based on things like location and life stage - spend time growing in community by either digging deeper into each weekend's message, learning from other studies, and/or reaching out into their community.
*All of our Community Groups are currently meeting online via Zoom for the foreseeable future. We believe that building community is essential, especially as we face an unprecedented time in our lives. If you haven't joined a group, now is the perfect time to find your community.
Click the Groups Directory Link below to find the better way to belong.
Didn't find a group? Click here to register and we can help you find a Community Group or email to start the group you wish we had.
RIGHT NOW Media
People at Eastern Hills have access to thousands of great videos that range from cartoons for kids to Bible Studies and in-depth videos...all for free!
To get connected or for more information on Groups, Contact Liz Pheteplace, Community Pastor.
---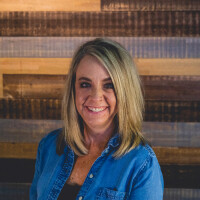 Liz Pheteplace
Community Pastor
E-Mail: