Connect with us!
We would love to get connected with you! If you filled out our connect form, thank you! And if you accidentally exited out of the form click the button below to fill it out! We look forward to connecting with you soon!
---
Connection Point
Eastern Hills is an ever-expanding circle of people who are following Jesus. By trusting Jesus and following him, we are experiencing more and more of the life we were created to live.
Here at Eastern Hills, we have four next steps made just for you! Whether you are new or you've been here and are looking for easy ways to get involved, Connection Point is an opportunity for all of us to build a community. We hope you'll walk away with an understanding of how you can become part of this community and make a big church feel smaller!

---
For more information about anything, contact Dustin Kershner, Connections Pastor at or Liz Pheteplace, Community Pastor at .
---
SERVE
Join us for a Saturday morning service day and help people experience that Jesus makes life better.
GROUPS
Join a Circle Up Group and find your community this fall!
GIVE
When you make this generous donation, you will feed a family of four for one week.
PARTNER WITH FAMILIES
We want to make you the hero of your child's story no matter their age, follow the link below to learn more.
---
Dustin Kershner
Connections Pastor
E-Mail: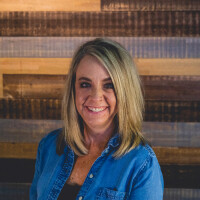 Liz Pheteplace
Community Pastor
E-Mail: