AWANA IS A MIDWEEK PROGRAM TO ENCOURAGE KIDS AND FAMILIES TO GROW IN THEIR FAITH.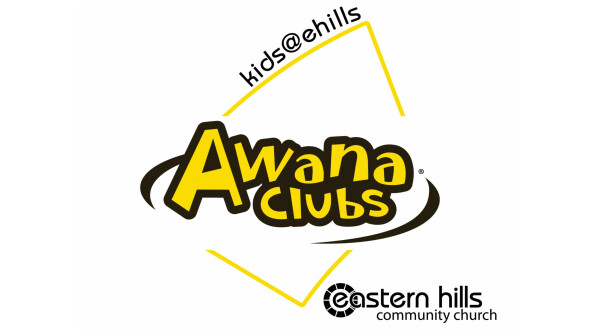 ---
Due to current health and safety restrictions and an Awana Leader change, Awana will not be meeting this fall. More information about kid's mid-week programming will be available in January.
---
PUGGLES
We start with Puggles which recognizes the learning ability of 2 and 3 year olds by introducing biblical concepts at church and equipping parents to teach them at home.
In Puggles, the youngest children are drawn into a greater understanding of God and His love for them! Gatherings each week include play time, songs and simple crafts and activities. Leaders present age-appropriate lessons using large, colorful teaching cards, finger puppet plays and more.
CUBBIES
We welcome all preschoolers who we know will love Cubbies where we celebrate the spiritual potential of 3- to 5-year olds by helping them develop respect for God, His Son and His Word.
At Story Time each week, preschoolers learn so much about God! Lessons focus on the greatness of God's love, His Word, and His Son, Jesus Christ, the promised Savior. Non-competitive games build excitement and reinforce Story Time lesson themes.
SPARKS
Sparks ignites the curiosity of kindergarteners through second-graders to learn about the people and events of the Bible, building a foundation of wisdom for knowing Christ.
Sparks is divided into three years, each with a unique rank: HangGlider®, WingRunner® and SkyStormer™. Each year, kids in Sparks:
Explore the biographies of people of the Bible from a new portion of Scripture

Memorize Bible verses

Complete handbook activities
T &T
The third-graders join the fourth and fifth-graders in T&T where they are engaged by answering their questions about God and the Bible, guiding them through this pivotal life stage to grow in Christ's grace.
Kids will explore:
The character and nature of God

The structure and sequence of the Bible

The redemption narrative
Key practices for followers of Jesus
By encouraging kids to engage in highly biblical and highly relational discipleship, T&T helps students to grow and develop as lifelong followers of Jesus Christ.
UPCOMING AWANA EVENTS
CHECK OUT OUR FULL DETAILED SCHEDULE HERE
STAY UP TO DATE | Follow us on:

FACEBOOK : awana@ehills
Sign up for REMIND Texting: Text awanaeh to 81010
---
For more info, contact .
Sharon Bradley
Awana Director
E-Mail: