---
Are you looking for a place to connect with other women and learn to study God's word? This Fall, all of our Women's Classes will be studying the book of Luke. Our classes are open to all women, whether you are new to studying the Bible or have been a longtime student. We have several options for you to choose from, so pick the one that best works with your schedule.
---
MOPS@EHILLS:
Specific Tuesdays • September - May
MOPS is Mothers of Preschoolers (kids age newborn–kindergarten) and is a grassroots movement that believes all moms are world-influencers. We connect moms all over the world to a community of women (in their own neighborhoods) who meet together to laugh, cry, and embrace the journey of motherhood.
---
GATHER WITH US
The Swap • Friday, September 6 • 7-9pm • Youth Room• $10
The Swap is a special event hosted by women@ehills for all women in Southeast Aurora: a night of fun, shopping, dancing, and more. It's one of our favorite nights of the year, and the best part is, The Swap is made possible by your generosity!
Begin setting aside good, unneeded clothes from your closet to donate; donations will be accepted at Eastern Hills starting Saturday, August 3. Then, at The Swap, we'll "shop" each other's wardrobes on this fun night. This is our chance to say to each other and the women of Southeast Aurora, "what's mine is yours!"
---
Contact Liz Pheteplace, Women's Pastor, at for more information.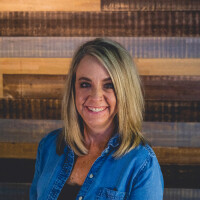 Liz Pheteplace
Women's Pastor
E-Mail: