Reaching Out at Halloween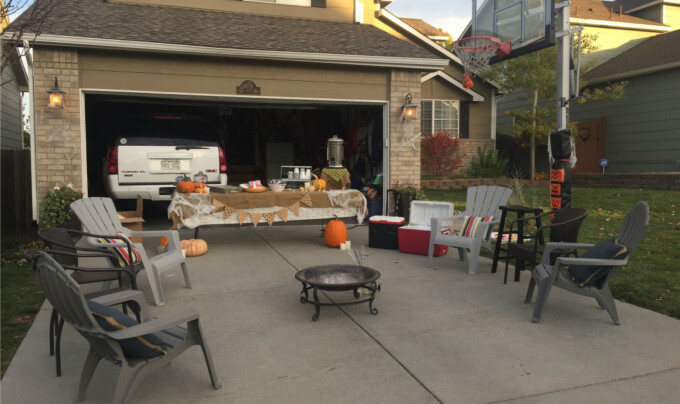 Have you ever had a bad day, a bad week, or even longer. I had a bad September. It started with a vacation to Cabo where we experienced Tropical Storm Linda and had multiple days with no electricity and no running water. We returned home to a death in our family and then multiple family members being hospitalized for all different reasons. We experienced late nights... overnights in hospitals ...needing to leave our kids... needing a meal and more. Yet, in the middle of all of what we were going through, we were surrounded by people helping, extended family people, friends people, people from church, it was such a blessing.
One night as I was in the waiting room of the hospital, I saw a dad who had brought his wife into the hospital and had to bring 2 little kids with him. It was late and he was trying to help them sleep on chairs in the waiting room. It made me realize he had no people to call to come watch his kids while he took care of his wife.
What would it be like to have no one around to help out. No people to offer a meal, no people to watch your kids, no people to take in your mail, no people to feed your dog. I think a lot of the world has no people.
Reaching out to our neighbors and those around us... we get to be their people. But how do you start?
Halloween.
Halloween? Yes. More people potentially come to your house on Halloween than the rest of the year combined. You can totally take advantage of this opportunity to get to know your neighbors and the people around you. Here are 3 levels at which you can throw a "Halloween Party"
Turn on your front light, buy some candy, and hand out candy when people ring your doorbell.

All of the above, but buy full size candy bars (you'll be the hero of the neighborhood), wear a costume, introduce yourself to everyone, and find out if they live right near you.

Set up a Halloween experience in your driveway. Build a fire, setup chairs, make s'mores, serve hot chocolate, give away big candy bars, build a haunted house in your garage, bob for apples, wear a costume, anything else you can think of the sky's the limit.
Most of all have fun, meet your neighbors and begin to build relationships with them, letting them know that if they need something you can be their people.