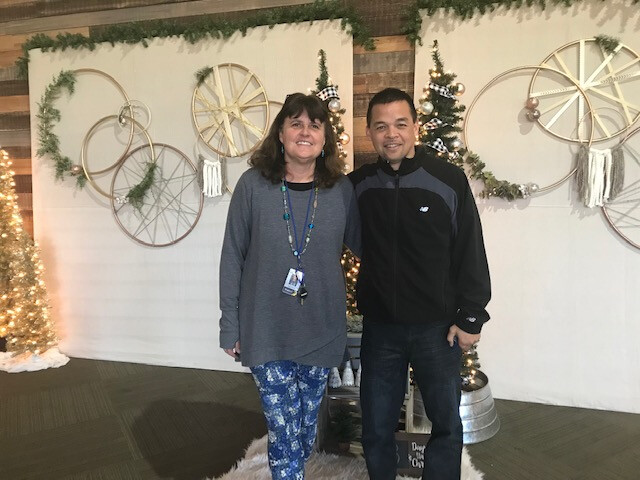 Rick Feria, Care Pastor
The older I get, the more I realize that life is a sequence of different seasons. God has allowed me to be in full-time ministry/people work for the past 30 years--the last 14 being here. I came on staff as the church's first Family Life Pastor when we were smaller and in our previous location. This evolved into overseeing a team, being part of the Leadership Team, and then taking on the Care Pastor role 4 years ago. Over the past few years, there has been a great deal of change in the church staff, vision, and direction, as well as in my role. All of this led me to place of evaluating whether or not I thought I was still a good fit for what is wanted in this position, and if this position is a good fit for me. Given my gifts, passions, and wiring, I came to the conclusion that the answer was "probably not." I went to leadership a while back to share some of my thoughts about this and to get their input. They confirmed my conclusion. Leadership has been gracious in giving me time to figure out what my next step will be, which I am grateful for.
Eastern Hills has been a big part of my family's lives. Our three adult kids (Janae, Mitchell, and Matt) grew up in this church. All three of them, as well as my wife (Nancy) and a son-in-law (Brandon), have worked here in different capacities at different times. Both sets of our parents have attended and served here. Nancy and Matt will continue on in their staff roles (part-time receptionist and Middle School Pastor). While I am not exactly sure what kind of work/ministry is next for me, I have begun pursuing some other possibilities that are more in line with my passions, gifts, and wiring. My dream would be to combine personal and group fitness training along with counseling/spiritual growth in some way. I'm mostly excited--sometimes anxious, to see how God unfolds things. I would appreciate your prayers for us as we wait to see what God has in store for this next season.