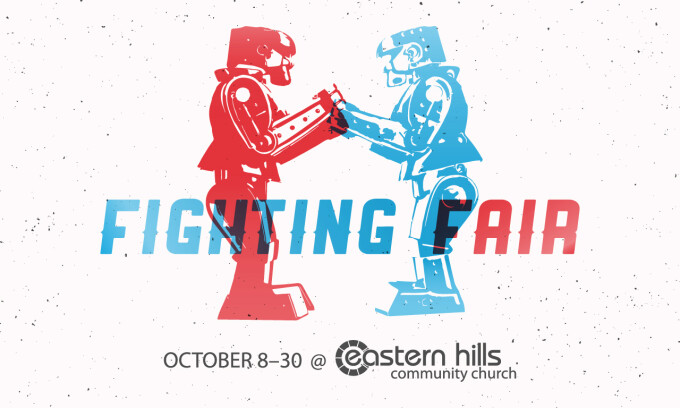 Have you been following this election? Or the national anthem controversy? Or foreign hacking stuff? Or Ryan Lochte? We're not even through 2016 and we've had a mountain of drama. And that's not even including the stuff in our own families, neighborhoods and workplaces. It's like we're addicted to the latest controversy till the next one pops up. While it might seem inevitable to face these things in our world today, there is a way to respond that looks very different.
Most people are surprised to learn that Jesus had a little brother named James. James didn't believe that his big brother was God (who would?!) until after He rose from the dead, seems like that would convince most of us to rethink our perspective. It's like James was making up for lost time but he became a key leader in the early church and was eventually killed for following his brother with the rest of his life.
His thoughts in the letter he wrote in the New Testament are some of the most direct and challenging in the whole Bible. He gives us lots of help around how we practically live out our faith, even when the world seems so different than the way God built us all to live and love.
I think whether you call yourself a Christian or you're just wondering how to cut through the noise of the fighting and controversy all around you, James has some things that can help. We're going to spend a few weeks looking at four key passages that can help shed light on a different set of approaches to the drama in our lives and world today. As a matter of fact I think James can show us how to go from fighting about things and with people to fighting for people and the things that really matter.
Just imagine what a community committed to fighting fair could look like. We could be change makers in the relationships we're in and the places we go. Don't let what comes natural for your conflicts blind you to the supernatural path of hope and peace.
I hope you'll consider joining us each weekend on Saturdays at 5p or Sundays at 9a & 11a.