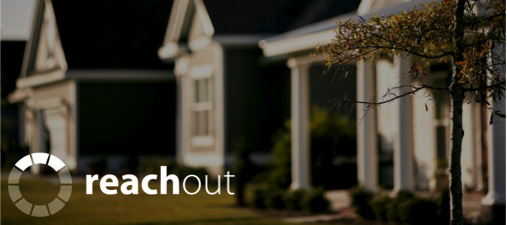 The Olympics are upon us and they are incredible to watch. One of the most staggering things about the Olympics is how many people watch them. Four billion (with a b!) watched the London games four years ago; that number is staggering when you consider there are seven billion people on the earth today. There is something so magical about everyone being given a gift like these two weeks provide: a common story of personal challenge, national pride, and unthinkable athletic feats.
This summer we've been talking about the fact that our focus is on reaching out this ministry year. We believe that the Gospel is for Everyone and we're talking some big steps to align our hearts with the heart of heaven for our community and world. More than 90% of our community doesn't go to church and there aren't many churches built to reach them—we would love to change that. We are taking some bold steps this year to be a church that reaches out to our community and provides hope for people that might be looking for it.
We would love for you to be a part of praying for and planning to be a part of what God is doing through Eastern Hills this year. Here are some ways you can do that:

Be a part of Vision Weekend on August 27/28

. We'll be rolling these ideas out bigger and asking God to give us courage as church to be the light He desires us to be in our community.

Join a Reach Group.

At Vision Weekend we will be launching Reach Groups—groups of people from Eastern Hills just like you—who are getting to know each other and their neighborhoods this fall (you'll hear more about these really soon!).

Pray that the cafe launches soon!

We're also working hard to build a cafe to launch this fall in our lobby. It is a total remodel thanks to some really talented people that call Eastern Hills home. Our hope is that it helps us create a welcoming environment for our weekends but we also want to reach out to the hundreds of families that drop kids off at EHCC Preschool and Kindergarten each day.
I can't wait to see what God does through our pursuit of Him this fall and I'm really thankful for each and every person who calls Eastern Hills home, we wouldn't be here without you and God wants to use you for the journey ahead of us.
Please pray for all the things we have diligently planned for and prayed about as we head into the fall. We want to be right in the center of God's plan for this place to reach more people than ever before because the Gospel isn't just for us, it's for Everyone.
Grace and peace,
Phil