Men's Ministry is about giving guys opportunities to reach out and go deep in community. The programs and events below are designed to give varying times and tastes of those opportunities.
There are groups available throughout the week, for information, send an email to Ben Ramsey, Care Pastor/Men's Ministry, .
UPCOMING EVENTS:
MEN'S FANTASY FOOTBALL & DRAFT PARTY
Thursday, August 22, 2019, 6:30 PM - 9:30 PM • Location: The Rock, 22934 E Smoky Hill Rd, Aurora, CO US 80016
REGISTRATION OPEN UNTIL SUNDAY, AUGUST 18.
First, sign up below by Sunday, August 18. You can sign up on your own or with a group you would like to be in a league with. Next, join us to draft your team! Once you register, more info about specific leagues will be sent to you.
This is a great opportunity to invite your neighbor or co-worker to into some Eastern Hills Community. If you can't make it to draft night, you can still draft your team remotely. Additionally, if you're not participating in one of our leagues, you are still welcome to come join us at Parkway for a night of watching football.
NEW MEN'S GROUP
Harbor Men's Group • Fridays • 6:30–7:30am • Lacuna Coffee
Come be a part of a new multi-generational community of men—men you will learn from, grow with, and move together with towards becoming the men we want to be.
---
For more info, please contact Ben Ramsey, Care Pastor/Men's Minsitry at .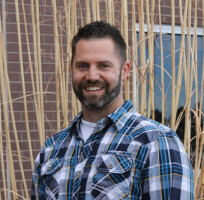 Ben Ramsey
Care Pastor
E-Mail: