Men's Ministry is about giving guys opportunities to reach out and go deep in community. The programs and events below are designed to give varying times and tastes of those opportunities.
There are groups available throughout the week, for information, send an email to Ben Ramsey, Care Pastor/Men's Ministry, .
---
UPCOMING EVENTS
MEN'S NIGHT• Friday, February 21 • 6:30pm • Lacuna • $5
Men, join us for a night of food and fun. We will be grilling brats and hearing from a guest speaker. This is a great opportunity to invite a friend, neighbor or co-worker.
For more information, contact Ben Ramsey, Care Pastor at
---
NEW MENS GROUP
Harbor Men's Group • Fridays • 6:30–7:30am • Lacuna Coffee
Come be a part of a new multi-generational community of men—men you will learn from, grow with, and move together with towards becoming the men we want to be.
---
For more info, please contact Ben Ramsey, Care Pastor/Men's Minsitry at .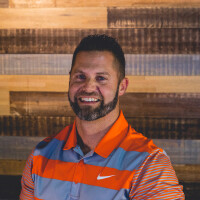 Ben Ramsey
Care Pastor
E-Mail: