Groups are an essential way to connect with God and in community.
COMMUNITY GROUPS
These small groups of people—based on location and/or stage of life—spend time growing in community by either digging deeper into each weekend's message, learning from other studies, and/ or reaching out into their community. Build relationships while growing your group— hopefully to multiply throughout Aurora!
To find a group, click the Groups Directory above. Didn't find a group? Click here to register and we can help you find a Community Group.
COMMUNITY GROUPS SERVICE OPPORTUNITIES
Is your group looking to take their next step and serve together in our community? Take a look at the current service opportunities we have available for groups.
ONLINE GROUPS
We know how fast the days and weeks fill up with life! But we also believe that life together is better than trying to live our lives on our own. This Winter we will be launching Online Community Groups in order to help you build and remain connected, even when life feels crazy!
SHORT-TERM CLASSES
Are you ready to get more involved and take your next step? Short-term classes meet for a short time to explore one specific topic. Joining a short-term class offers you the opportunity to gather with others who share a common goal to grow together in life-changing ways. Look for new classes coming this Winter and Spring.
Right Now Media
People at Eastern Hills have access to thousands of great videos that range from cartoons for kids to Bible Studies and in-depth videos...all for free!
To get connected or for more information on Groups, Contact Lisa Alvino, Grow Deep Pastor.
---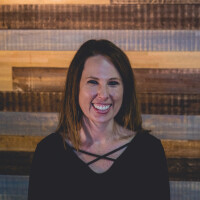 Lisa Alvino
Grow Deep Pastor
E-Mail: