arts@ehills Fall Classes
September 12, 2019 12:00am
Address: Eastern Hills Community Church, 25511 E. Smoky Hill Rd, Aurora, CO US 80016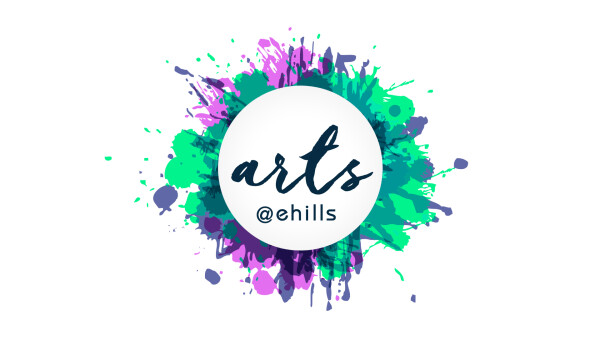 Arts@ehills exists to cultivate the divine spark of creativity in students, with a view towards service in the church and community, in order that they may develop gifts and talents in the arts through integrative and relational teaching of craft in a loving and supportive environment.
---
FALL CLASSES
CLASSES ARE HELD DURING THE WEEKS OF AUG. 19 - NOV. 4
Your elementary (1st-5th grade) or youth (6th-12th grade) student will find something in every class by exploring next steps in visual and performing arts. All classes are $200 and all materials are included for class. That's only about $10 per hour! Grades are based on the 2019/2020 school year.
VISUAL ARTS
Elementary: Canvas Creations | Wednesdays 4:30-6:30, Aug. 21 - Oct. 30
Canvas Creations is a fun and energetic class that will cover painting traditional acrylic art along with mixed media pieces. We will cover a fun variety of subjects for our projects, from animals, to places, to people and use different canvas surfaces; canvas panels, boards, and paper.
PERFORMING ARTS
Elementary: First Steps Acting | Mondays 4:30-6:30, Aug. 19 - Oct. 28
This fast-paced and energetic class will cover theatre skills for the first 4 weeks using improv, scene study, and movement basics. The final 6 weeks will be a mini-production for students to produce and perform in a one-act play, discovering and developing characters from the ground up. Final performance will be Friday, Nov. 1, 4:30-7:30.

*Youth: Musical Theatre Disney Edition | Fridays, 5:30-7:30, Aug. 23 - Nov. 1
Want to work on your "triple threat"? This class is for you! In Musical Theater we will explore singing, dancing and acting as we create short scenes with numbers from popular stage versions of Disney shows. This class will be fun and challenging whether you consider yourself a singer, an actor, a dancer….or not. Final performance will be Friday, Nov. 1, 5:00-7:30
*Previous experience is helpful, but not required for this class.
WINTER PRODUCTION CLASS
The Production Class will spend the first 5 weeks building skills and techniques using character study, stage movement, and scene study. The final 9 weeks will be rehearsals for students to produce and perform in a full-length play, discovering and developing characters from the ground up.
Cost: $300
Rehearsals: Monday evenings beginning November 18
Technical Rehearsal Saturday morning, March 28
Performances April 2, 3, and 4 with nightly rehearsals March 30, 31, and April 1
Production is open to students grades 4th-12th. Rehearsals and performances at Eastern Hills Community Church.
---
Thank you for your interest and your participation. Exciting things are on the way!
Contact , for questions.