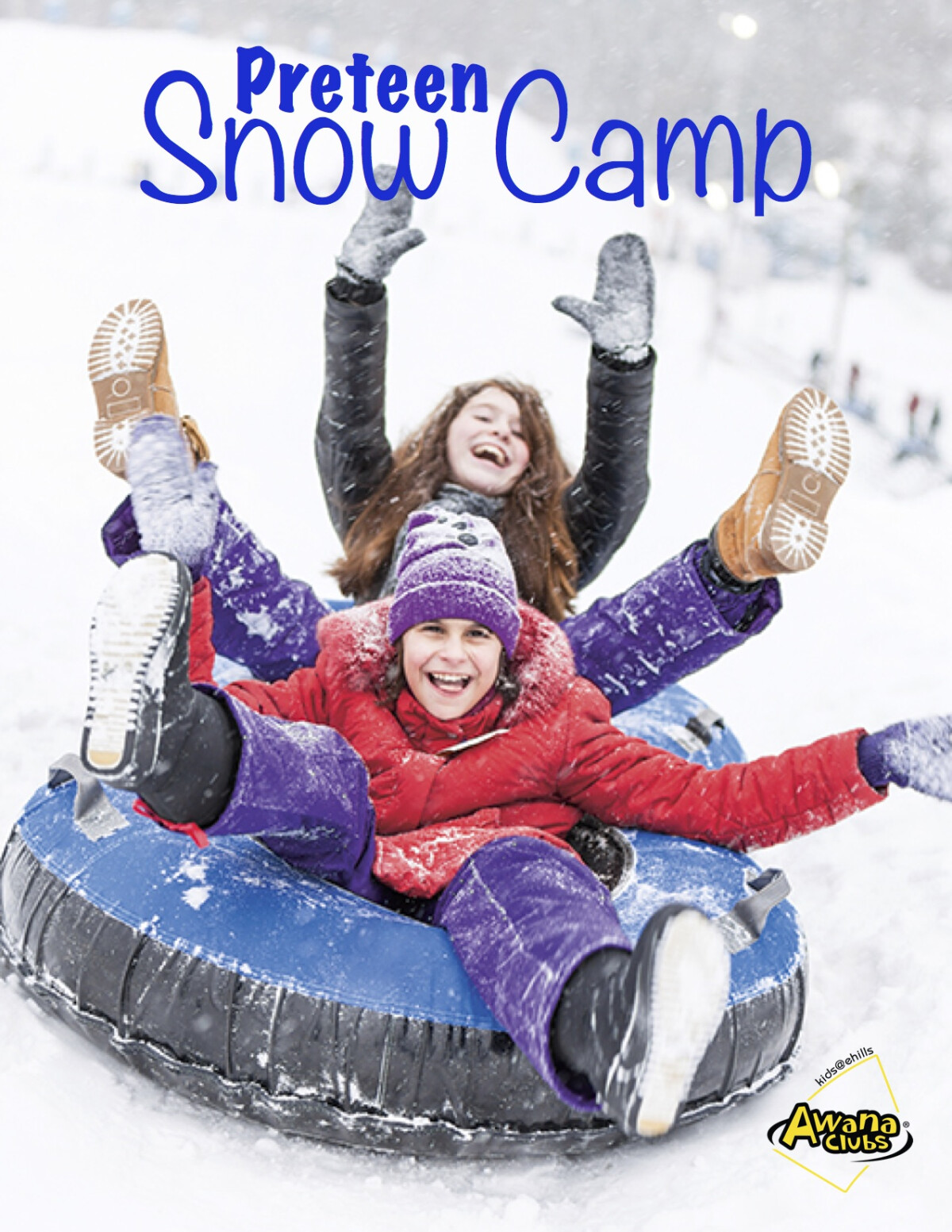 Saturday, January 19, 2019 - Sunday, January 20, 2019
Awana Snow Camp is for all 4th and 5th graders. It's more fun than you should be allowed to have, and live to talk about it! 36 awesome hours of fun, friends, food, sledding, crafts, wild and wacky games, mystery hero contest, and music to raise God's praise. You will see adults do things that you'll never see them do again, while acting out the incredible message of Gods love and forgiveness.
We will leave Ehills on Saturday morning, 1/19, at 8:00 am to go to camp IdRaHaJe in Bailey, Colorado, and we will return, Sunday night, 1/14, at 6:00 pm.