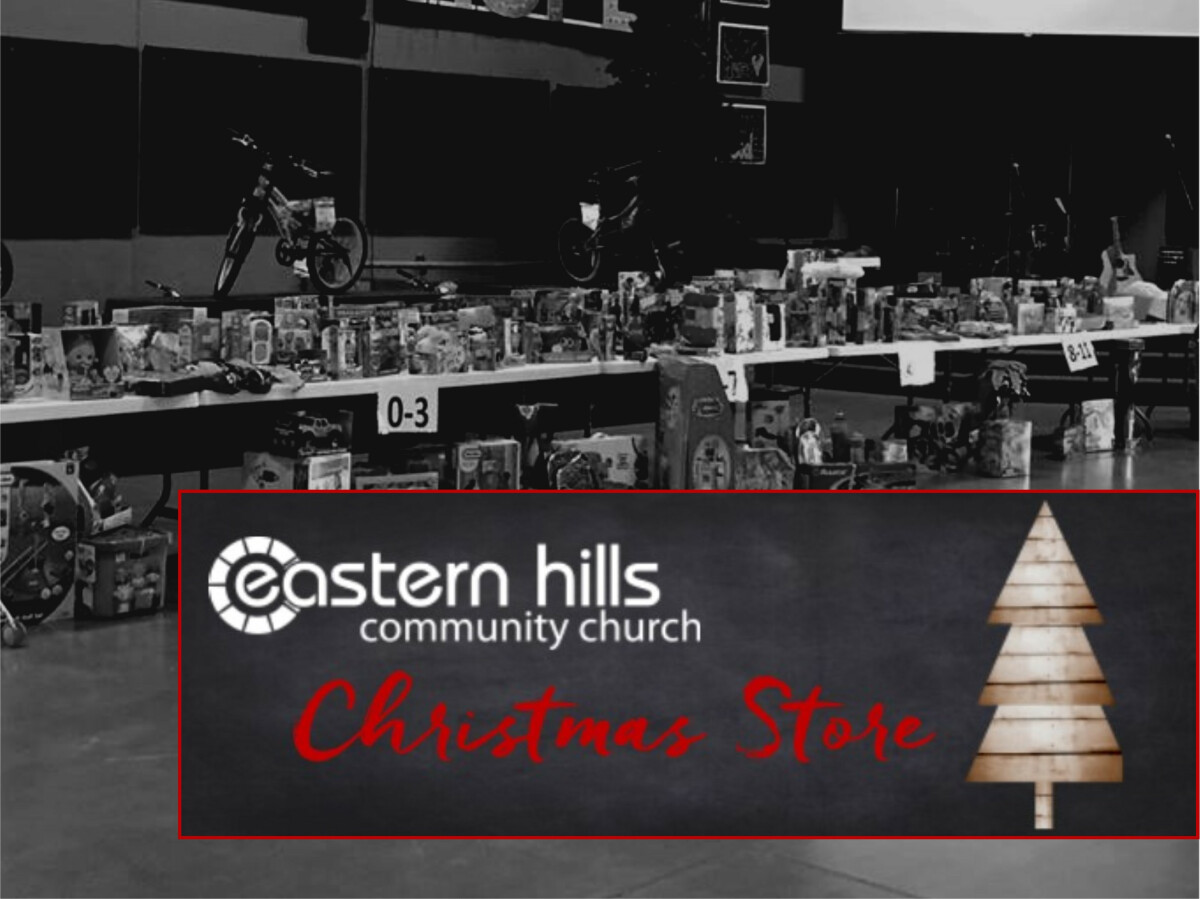 Saturday, December 08, 2018, 8:00 AM - 12:00 PM
Join us in our annual Christmas outreach where we work together to stock a "store" at Eastern Hills with Christmas gifts for struggling families. On Saturday, December 8, over 100 local families will be able to buy gifts for their children at greatly-reduced prices.
To help us stock the store, stop by one of the trees in the lobby to pick up a gift tag. Purchase your gift to donate and return it unwrapped by Sunday, December 2.
Christmas Store Info Meeting
Sunday, November 25 • 10am
Pikes Peak Classroom
If you want to be a part of our annual Christmas Store event but have not attended an info meeting, please join us. You must attend a meeting/training to serve.
For more info, contact Debby Tepielow, Missions Pastor, at .