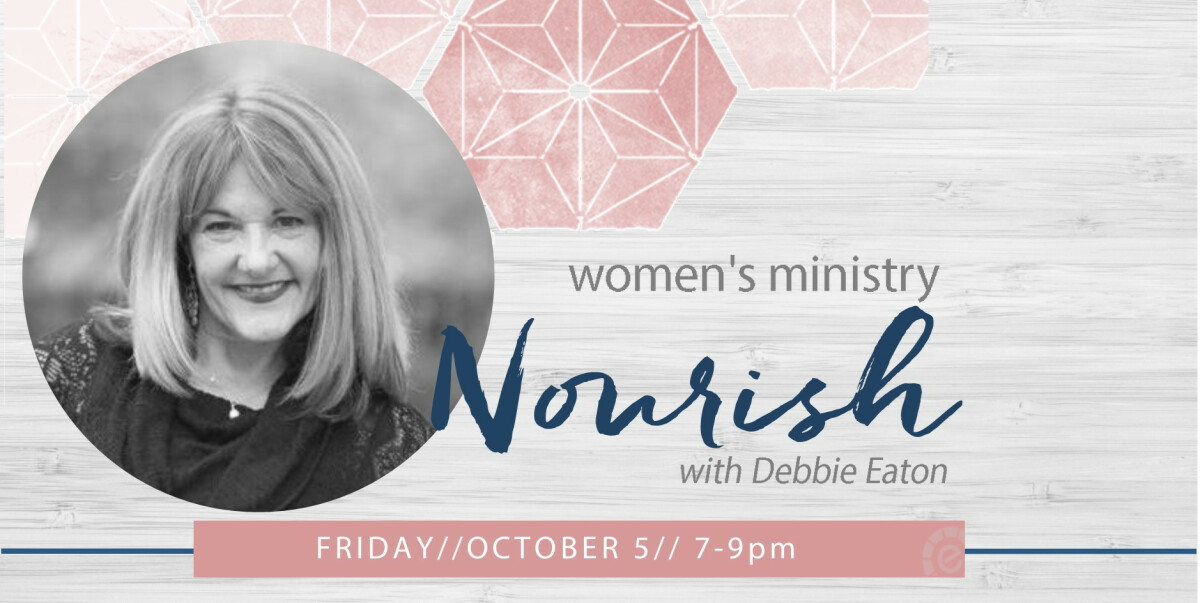 Friday, October 05, 2018, 7:00 PM - 9:00 PM
We've all been invited over to someone's house. Sometimes you feel welcomed or comfortable, other times you might feel lonely or nervous.
What does it mean to be a hospitable person, an inviting friend, a warm welcome to those around you?
---
Join us for an evening with Debbie Eaton
| a conversation about hospitality |
---
Tickets for Nourish are $15. Register by 9/28 to get $5 off.
Free childcare (birth-11years old) is available with an RSVP by Sunday, Sept. 30.
Contact Liz Pheteplace for more information, .