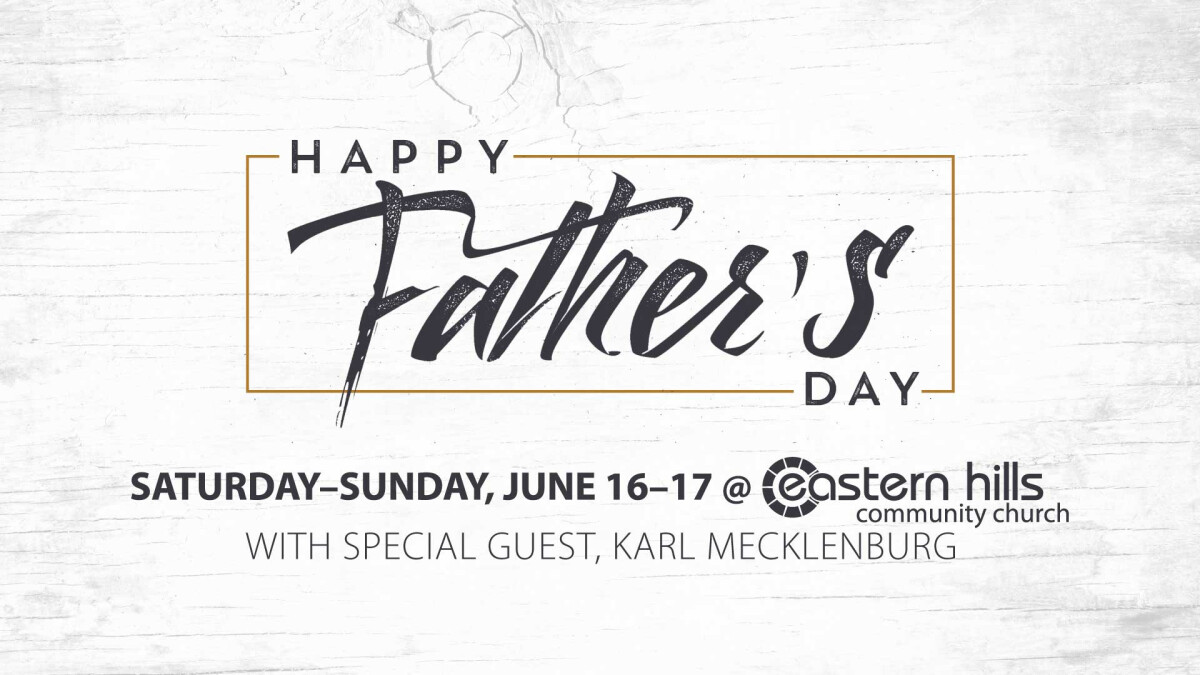 Saturday, June 16, 2018 - Sunday, June 17, 2018
Join us on Father's Day weekend as we welcome Karl Mecklenburg, Former Denver Broncos Captain and All-Pro Linebacker

Karl says, "Football was still important to me, but relationships became a priority. I now believe these earthly relationships: husband, wife, son, daughter, father, mother, friend, brother, sister are meant to prepare you for a relationship with God." In addition to his speaking ministry, Karl and Kathi formed the Karl Mecklenburg REACH Foundation in 2006, in an effort to further impact the youth of Colorado.

Invite your family and friends to join us this Father's Day weekend as we hear Karl's story.