From the beginning of a child's journey we partner with families to plant seeds of faith into the lives of kids introducing them to a relationship with God.
The Meadow (Infants and toddlers)
The nursery is a fun and safe place for infants, crawlers, and new walkers. It is a place where trained caregivers love, care, and pray for every child and their family.
Foothills (Ages 2 through Pre-K/5)
Teaching preschoolers the Bible is one big story about God's love for them through Christ.
We offer complete kids programming for all ages during Saturday 5pm, Sunday 9am and 11am services.
AWANA
Tuesdays 6:15pm – 8:00pm
September to May
Awana is a special program to encourage kids and families to grow in their faith.
We start with Puggles which recognizes the learning ability of 2 and 3 year olds by introducing biblical concepts at church and equipping parents to teach them at home.
We welcome all preschoolers who we know will love Cubbies where we celebrate the spiritual potential of 3- to 5-year olds by helping them develop respect for God, His Son and His Word.
---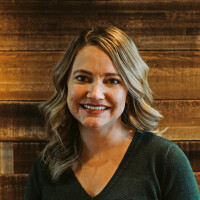 Corie Hanzel
Early Childhood Weekend Coordinator
E-Mail: